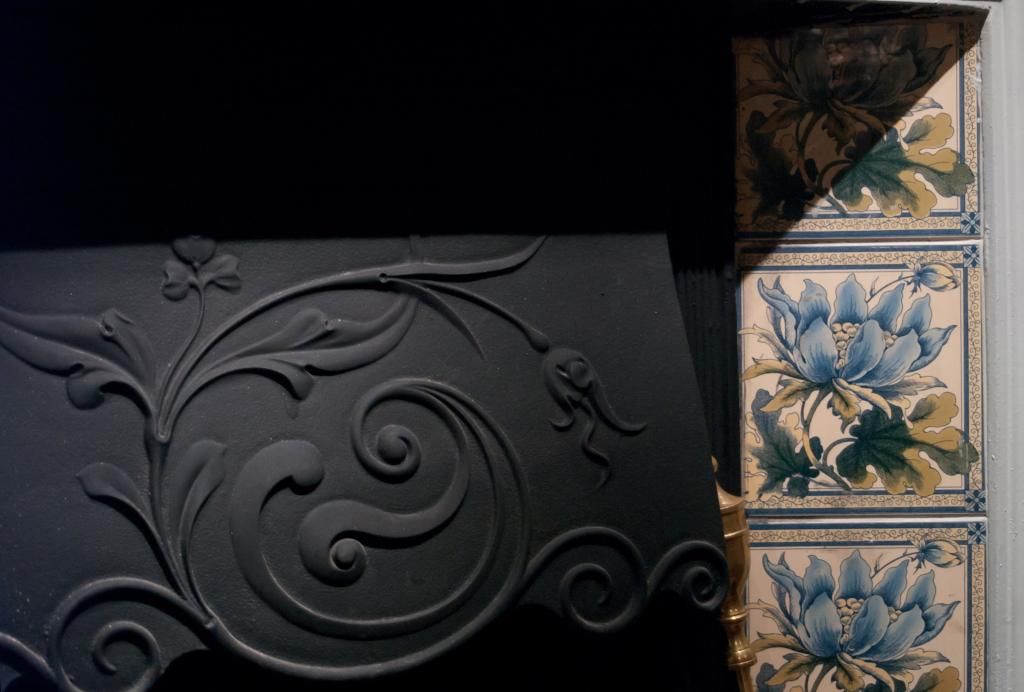 These are the tiles and hood (right term?) of the open fire in our Christmas cottage.
Luckily, like many men my hubby enjoys playing with sticks and matches, so we had a lovely crackling fire going every evening.
After spending a couple of hours on the allotment this afternoon, shovelling horse muck with Sally, I could really do with a proper fire to relax in front of ... a creaking radiator doesn't have quite the same restorative powers.
We are expecting 'Eric' (I'm hoping Eric is a nice young Pole, not the old flat capped bloke he probably is) to deliver a tonne and a half of compost on Monday. Watch this space ...